Diversity, Equity and Inclusion
As a global company present in more than 35 countries, we offer a diverse working environment with 48,000 people and 115 nationalities working together as one team. We are convinced that Diversity, Equity, and Inclusion enable innovation and stakeholder engagement, as well as personal and Company growth. I 103-1 I
Our Diversity, Equity, and Inclusion strategy
'At ST you can be the true version of yourself'
Our aim is to foster an equitable and inclusive workplace where everyone can be authentic and reach their full potential. The uniqueness of each employee is what gives ST its strength.
To help us achieve these aspirations, we reviewed our strategy in 2021 and split it into three pillars: Diversity, Equity, and Inclusion (DE&I).
To gain an initial understanding of our employees' experiences in relation to DE&I, we added two DE&I-related questions to our 2021 employee survey. These showed that 73% of employees agree that ST encourages and promotes diversity of background and perspectives, which is +7% above the global GEEM(1) norm. And 80% said they did not need to hide who they really are to be accepted at ST, +12% above the global GEEM(1)(2) norm. Although positive, these results show that we need to continue our efforts on our DE&I journey.
Attract diversity
Reinforcing our employer branding
Our ambition is to recruit and retain a diverse workforce, particularly in terms of gender, age, and disability.
Diversity is an important pillar of our employer value proposition. It is prominent in our employer branding campaigns and is a tracked indicator in our recruitment worldwide. In 2021, we reinforced our external communication on DE&I to share our values, our work environment and our commitment towards diversity, equity, and inclusion (see Talent Attraction and Engagement). I 103-1 I
Recruiting more women
34%
women in our workforce
At the end of 2021, women represented 34% of our global workforce and 24% of our exempts(2). In addition, in an industry where women are under-represented, we reached our target of hiring 30% women for exempt positions for the first time.
Our target for 2025 is to increase the percentage of women at all management levels to 20%. As shown by the data in the table below, we are making progress, but we are still far from the target for senior and executive management.
Following a brainstorming session in December 2020, we collected over 70 proposals from 42 human resources leaders based in 12 different countries, on how to achieve our 2025 goal. Their insights informed our revised DE&I strategy and the relevant programs aimed at increasing the proportion of women in management roles.
Women in management

I 405-1 I

SDG 5.5

2017

2018

2019

2020

2021

Women in experienced management(1)

16

16

18

19

20

Women in senior management(2)

12

12

13

13

14

Women in executive management(3)

9

9

9

10

10

Total women in management positions

16

17

17

17

18

Women on the Supervisory Board

33

33

44

44

44

| | |
| --- | --- |
| (1) | Job grade 15 to 16. |
| (2) | Job grade 17 to 18. |
| (3) | Job grade 19 and above. |
Attracting young talent
Our workforce is highly skilled and experienced, with staff turnover in our engineering and management population at just 6%. To continue to build our capacity for long-term success, however, we also need to attract young talent.
To encourage young people, particularly women, to choose technical studies at an early stage of their education, and also to help address the shortage of women in our industry, we continued our science, technology, engineering and mathematics (STEM) program launched in 2018 (see Community and Education).
Hiring and inclusion of people with disabilities
We aim to recruit and retain a diverse workforce that reflects society at large, including people with different abilities.
In France, we have strengthened our partnerships with providers specializing in diverse recruitment, such as Hello Handicap, Agefiph, JobinLive, and LinkDay. During the European Week for the Employment of People with Disabilities in November 2021, we organized a web conference on neurodiversity with nearly 600 participants. Finally, to assist our employees with questions and advice on the topic of disability, we have set up an external confidential and anonymous hotline.
In Italy, we continue to integrate disabled workers through programs such as Isola Formativa, an initiative to employ people with disabilities and train them in professional bicycle maintenance techniques, equipping them with knowledge and skills to help them enter the world of work; and partnerships with associations providing cleaning and gardening services. These initiatives created employment opportunities for an additional 16 disabled workers at our Italian sites in 2021.
Reviewing workplace flexibility
We are aware that to attract diverse talent, we need to offer more flexible working options. In 2021, we started developing proposals for hybrid and flexible working models to be deployed locally in 2022. These proposals will have a positive impact on ST employees' experience, as well as on our employer branding and attractiveness.
Grow equity
In remuneration, career opportunities and career development
We value all employee contributions and have zero tolerance for any kind of discrimination. Our objective is to safeguard equity in development, equity in career opportunities, and equal remuneration. Following the global rollout of our pay gap index, in 2021 we recorded an overall gender pay ratio of 100%, averaged across job grades and normalized by country. However, as the table below shows, there are still some gaps at specific job levels. The relevant regions and organizations are working to close these gaps.
Gender pay gap ratio(1) (%)

2021

Operators

95.3

Non-exempts

100.8

Exempts

Non-management(2)

99.3

Management(3)

96.6

Executive(4)

113.1

Total

100.0

| | |
| --- | --- |
| (1) | Includes base and variable salary. |
| (2) | Exempt below job grade 15. |
| (3) | Job grade 15 to 18. |
| (4) | Job grade 19 and above. |
ST is included in the 2022 Bloomberg Gender Equality Index, which recognizes companies committed to gender equality in the workforce and transparency in gender reporting. It rewards our 2021 performance and reflects the success of our ongoing programs in this area.
93/100
in French Gender Equality Index
ST France scored 93/100 in the French government's 2022 Gender Equality Index (2021 performance), five points above our previous score.
In Italy, ST was certified as one of TOP 200 Italy's best Employers for Women 2022.
Supporting women's career development
Strengthening the role of women in building the future of our Company is another of our priorities.
Our Women in Leadership (WIL) program for junior and middle management aims to prepare the next generation of female leaders. It comprises a full training path that includes coaching, mentoring and co-development sessions. To support this, we increased our target from 30% to 40% of coaching dedicated to women in 2021. By the end of the year, we had exceeded this, reaching 41%.
>400
participants in our Women in Leadership programs
After running a successful pilot session in 2021, we launched a new Advanced WIL module for senior women managers and directors to help them increase their self-confidence and become more visible and recognized within ST. It is a five-step blended learning program, including individual coaching, self-awareness, a two-day workshop, and a personal development plan. We delivered five sessions across all regions, which doubled the number of women trained. Since the launch of the WIL program in 2015, we have trained more than 400 women.
In 2022, we are planning a further 12 sessions of WIL, including the advanced module, with the aim of training over 100 women.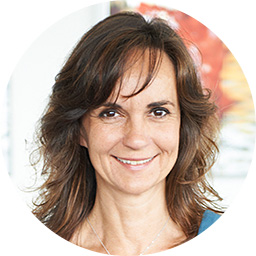 Christina Koch
Managing Partner and Director, CMCK Solutions
The Women in Leadership development programs for STMicroelectronics, through which we have trained and coached 400 female leaders to develop their unique and authentic leadership abilities, have been an extraordinary journey. The moment our workshops start you feel the bond, sharing stories and challenges that are often similar regardless of location. Creating this community of empowerment and recognition, and overcoming what are often limiting beliefs, has helped to unleash the potential of these inspiring leaders in ST. The journey continues as we speak to make the necessary changes happen."
Develop inclusion
Educate and create awareness
We aim to overcome stereotypes by continually reinforcing an inclusive mindset that recognizes the value and richness of a diverse workforce.
To help us achieve this, we have two main training courses:
diversity and inclusion e-learning
unconscious bias workshops
We accelerated the delivery of these courses throughout 2021.
>7,500
people trained in diversity and inclusion
By the end of the year, over 7,500 employees had undergone our e-learning program on diversity and inclusion awareness. This included more than 5,000 managers and human resources staff.
We also delivered over 130 unconscious bias workshops, compared to 50 in 2020. This covered more than 1,300 employees from all regions where we operate, supported by a team of more than 50 internal trainers. During these workshops, participants explore how their own unconscious bias and micro-behaviors can impact other people and learn how to be more attentive and mindful when interacting with others.
Developing an inclusive culture is everyone's responsibility. Our back-end manufacturing organization launched a new DE&I initiative in 2021, across all ST sites where they are present.
FOCUS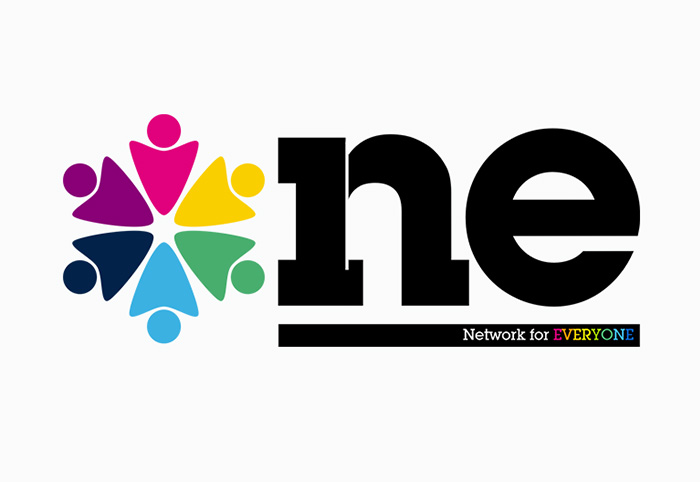 Back-end manufacturing – One Network
Our back-end manufacturing organization represents 16,000 employees from 20 locations, 14 countries and over 50 nationalities. In 2021, it launched the One Network to implement our DE&I strategy and drive changes within their organization. The network includes 12 DE&I ambassadors, whose mission, roadmap and key performance indicators (KPIs) were discussed and defined during eight ambassador workshops.
In collaboration with our corporate teams, the One Network focuses on six domains:
communication and branding
networks and communities
policy and practice
engagement and recognition
societal impact and influence
education and awareness
During the year, it conducted interviews with employees to assess the level of awareness of unconscious bias, trained the ambassadors to become unconscious bias trainers, and delivered 22 unconscious bias workshops. In September, it conducted a 'pulse' survey which showed that 67% of the organization was aware of the DE&I program, 84% of people understood what DE&I was and 63% were ready to contribute to DE&I initiatives.
This best practice from the One Network will be shared with other ST organizations, to spread and accelerate the delivery of our DE&I strategy and strengthen our inclusive culture.
Contributing to the Sustainable Development Goals
Our commitments and programs as described above contribute to:
SDG target 5.5 – Ensure women's full and effective participation and equal opportunities for leadership at all levels of decision-making in political, economic and public life.
SDG target 10.2 – By 2030, empower and promote the social, economic and political inclusion of all, irrespective of age, disability, race, ethnicity, origin, religion or economic or other status.
| | | |
| --- | --- | --- |
| 2025 sustainability goal | Status | Comments |
| SG8: Reach at least 20% women in every management level by 2025. | | 20% (experienced) 14% (senior) 10% (executive) |
| | | |
| --- | --- | --- |
| Annual sustainability goal | Status | Comments |
| SG7: Recruit at least 30% women in all exempt positions every year. | | 30% |
| Recruit at least 60% of new non-manufacturing employees with less than five years' experience | | 59% |
(1) GEEM: CultureIQ Global Electronic Equipment/Instruments Manufacturing norm.
(2) Employees who hold positions normally requiring graduate or post-graduate education and who are not eligible for overtime compensation.