Sustainable Financial Performance
ST delivered strong revenue growth and increased profitability in 2021. Net revenues increased 24.9% to US$12.76 billion, reflecting our strong performance in all our end markets, combined with the success of our customer engagement programs. Our performance strengthened progressively throughout the year, exceeding our expectations despite the challenges faced by the global semiconductor industry supply chain.
Sales to original equipment manufacturers (OEMs) and distributors returned to a more balanced split, representing 66% and 34% of total revenues, respectively.
Revenues
US$12.76 billion
By region of origin, 41% of our revenues came from the Americas, 34% from Asia Pacific, and 25% from EMEA.
Our full-year operating margin increased to 19% from 12.9% in 2020 and net income was up 80.8%. Net cash from operating activities increased by around 46% to US$3 billion.
CAPEX was US$1.83 billion compared to US$1.28 billion in 2020.
Cash dividends paid to shareholders in 2021 totaled US$205 million. We also repurchased shares totaling US$485 million under our prior and new share repurchase programs.
The full details of our financial results are available in our annual reports (Form 20-F and IFRS), which can be found on our website (see investors.st.com).
| | | | |
| --- | --- | --- | --- |
| US$ million | 2019 | 2020 | 2021 |
| Net Revenues | 9,556 | 10,219 | 12,761 |
| Gross Margin | 38.7% | 37.1% | 41.7% |
| Operating Income | 1,203 | 1,323 | 2,419 |
| Net Income | 1,032 | 1,106 | 2,000 |
| Free Cash Flow | 497 | 627 | 1,120 |
| Net Financial Position | 672 | 1,099 | 977 |
Strong market growth
There was strong market demand in 2021, despite the ongoing impact of the pandemic and global semiconductor supply chain constraints.
All three of our product groups achieved double-digit growth in 2021.
Automotive and Discrete Group (ADG) revenues increased 32.5%, with both sub-groups, Automotive and Power Discrete, recording double-digit growth.
Analog, MEMS and Sensors Group (AMS) revenues grew 18.8%. Analog and MEMS recorded double-digit growth, supported by continued growth in Imaging product sales.
Microcontrollers and Digital IC Group (MDG) revenues increased 24.3%.
Double digit growth
for all product groups
In Automotive, we saw unprecedented demand across all geographies as the industry continued to rebound from the difficult environment in 2020. The rebound was broad-based, across all customers and regions. It was driven by the volume of vehicles produced, the replenishment of inventories across the automotive supply chain and, most importantly, an accelerated transformation of the vehicle industry towards more electrification and digitalization.
In Industrial, we saw very strong demand throughout the year, both in high-end and consumer industrial. Electrification and digitalization are the main trends driving increased demand for semiconductors in this market.
In Personal Electronics, smartphone volumes returned to growth in 2021, around 3% year-on-year, driven by increasing 5G adoption. Demand for accessories was strong, including other connected devices such as wearables, tablets, hearables, headsets, and game consoles.
In Communications Equipment and Computer Peripherals, we saw continued adoption of 5G-related products, as well as sustained demand for PCs, especially notebooks. The hard disk drive market saw a slight recovery after its decline in 2020. We also saw low-earth-orbit satellite programs launch or ramp up in several countries.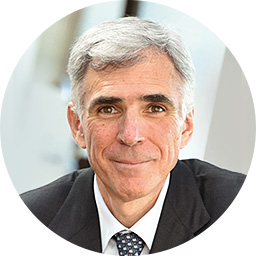 Lorenzo Grandi
President, Finance, Purchasing, ERM & Resilience, Chief Financial Officer
In 2021, we delivered strong revenue growth and we materially improved our profitability and free cash flow resulting in a healthy net financial position. Going forward, our EBITDA and ability to generate cash enable us to invest for the future in R&D and CAPEX for sustainable growth. Ultimately, we are focused on the creation of long-term value for our stakeholders."
EU taxonomy
The EU taxonomy is a green classification system translating the climate and environmental objectives of the European Union (EU) into criteria for sustainable economic activities. On January 1, 2022, the EU Taxonomy Delegated Acts on climate change mitigation and climate change adaptation entered into force, requiring non‐financial undertakings such as ST to disclose taxonomy‐eligible and taxonomy non‐eligible economic activities within their turnover, capital expenditure (CAPEX) and operating expenditure (OPEX).
The following table, based on our 2021 Statutory Annual Report including IFRS Financial Statements, sets forth the proportion of our turnover, CAPEX and OPEX that is taxonomy‐eligible, and the proportion that is taxonomy non‐eligible.
| | | | |
| --- | --- | --- | --- |
| | Turnover | CAPEX | OPEX |
| Taxonomy-eligible economic activities (in %) | 37% | 46% | 36% |
| Taxonomy non-eligible economic activities (in %) | 63% | 54% | 64% |
| Total (in US$ million) | 12,761 | 2,726 | 1,157 |
The disclosure has been prepared based on our current interpretation of the EU taxonomy. For more information, see EU Taxonomy.
Looking forward
We will accelerate the execution of our strategy and value proposition.
Our strategy is based around three long-term enablers:
Smart Mobility
Power and Energy Management
Internet of Things (IoT) and 5G
Our value proposition is based on:
sustainable and profitable growth
providing differentiating enablers to customers; supporting them with an independent, reliable, and secure supply chain
committing to sustainability for the benefit of all our stakeholders
Plans to
invest US$3.4 to $
3.6 billion
in CAPEX in 2022
In 2022, we plan to invest from US$3.4 billion to US$3.6 billion in CAPEX to further increase our production capacity and support our longer-term strategic initiatives. This includes:
capacity additions and developing the product mix, in particular for our front-end fabs including our digital 300mm at Crolles, (France), our analog 200mm at Singapore, our Silicon Carbide (SiC) 150mm at Catania (Italy) and Singapore, as well as assembly and test operations such as capacity growth on certain package families including SiC and automotive, optical sensing, and intelligent power modules for automotive and industrial applications
strategic investments, including the first industrialization line of our new 300mm front-end fab at Agrate (Italy) as well as Gallium Nitride (GaN) technology and SiC raw material initiatives
overall maintenance and efficiency improvements for our manufacturing operations and infrastructure, as well as our carbon neutrality program
We continue to work on making ST stronger. We believe we have the right strategy and resources in place, thanks to our:
balanced end-market focus and position
solid product/IP technology portfolio
integrated device manufacturer model
transformation programs
focus on high-growth applications that continue to enjoy strong, positive dynamics
We are investing significantly to support this acceleration to capture new opportunities, strengthen our relationships with customers, and prepare for sustained growth over the years to come.
Extra-financial performance
Each year, socially responsible investment rating agencies, analysts and investors evaluate our corporate behavior and performance based on a wide range of environmental, social and governance (ESG) topics.
In 2021, we maintained a strong presence in the major sustainability indices, including Dow Jones Sustainability Index World and Europe, FTSE4Good, Solactive Global and Europe CSR index, EuroNext VIGEO Europe 120, Eurozone 120 and Benelux 120, ISS ESG Corporate Rating and Vérité40.
Furthermore, we have been included in the Bloomberg Gender Equality Index since its creation.
We received an A- score for CDP Climate Change, which is in the Leadership band. This is higher than the Europe regional average of B, and higher than the electrical and electronic equipment sector average of B. We received a B score for CDP Water, which is in the Management band. This is the same as the Europe regional average of B, and higher than the electrical and electronic equipment sector average of B-. For the first year, we were recognized as a CDP supplier engagement leader.
ST was also included in the new Euronext CAC 40 ESG index, designed to identify the 40 companies within the CAC Large 60 index that demonstrate the best ESG practices. In addition, we were included in the MIB ESG index, which identifies the 40 companies with the best ESG practices out of the 60 most liquid Italian companies.
These achievements acknowledge our longstanding commitment to conducting our business responsibly, and recognize our performance in many areas, ranging from business ethics, innovation, and quality to environment and labor practices. Participating in these evaluations provides an opportunity to assess our performance within a wider context, benchmark ourselves against our peers, measure our progress, and identify areas for further improvement.