Customer Satisfaction
Customers are an important part of our value proposition and essential stakeholders in our business. Building strong and trusting relationships with them, considering their needs and serving them effectively is essential, not only in terms of the range, quality and reliability of our products, but also our approach to the environment, health and safety, and social responsibility.
Among the most important factors influencing customer satisfaction at ST are product quality and continuous dialog. I 103-1 I
Satisfaction through quality
Our quality strategy sets out how we can be our customers' most valued and trusted partner by focusing on excellent quality, reliability, and responsiveness. The strategies we use to achieve this are strong customer focus, results-driven improvement programs and a sustainable culture of quality excellence.
Our approach to quality
86%
of employees understand how quality fits into their job
Our Company-wide quality program involves all ST organizations and encompasses all aspects of quality. This is brought together in our quality strategy, which is led by a cross-organizational Quality Steering Committee.
Our quality and reliability focused approach to customers is supported by a framework that includes regular internal and external customer reviews and robust customer key perfomance indicator (KPI) and scorecard tracking. This helps us build closer relationships and more effective communication with our customers. This, in turn, helps us to better understand their needs and adjust and sustain our quality performance to meet their expectations.
Our commitment to fostering a culture of quality was confirmed by our employee engagement survey. 89% of employees said 'the message regarding quality's importance at ST is easy to understand' (15 points above the GEEM(1) norm), while 86% said that 'people in my team clearly understand how quality expectations fit into their job requirements' (13 points above the GEEM norm).
Management systems
IATF 16949
and
ISO 9001
certified
Our quality approach is based on our Quality Management System (QMS). This is documented in our Quality Manual, which details the processes we use to guarantee our products meet or exceed the highest standards and customer requirements. I 103-2 I
ST adheres to internationally recognized quality management standards. We received our first Company-wide ISO TS 16949 certification in 2003 and it has been renewed every three years. Since 2018, ST has been certified IATF 16949:2016 and ISO 9001:2015, demonstrating our robust quality governance, effective QMS, and quality compliance across the Company. I 103-3 I
Quality performance
We achieved significant further improvement in our overall quality performance in 2021, including improved customer scorecards and quality KPIs. This demonstrates the effectiveness of our efforts and commitment towards continuous improvement.
Quality

2017

2018

2019

2020

2021

Customer complaints

84

79

84

66

57

Cycle time to process failure analysis

97

88

98

102

93

Customer quality returns

40

35

105

45

20
A continuous customer dialog
We maintain a continuous, wide-ranging dialog with customers at all levels to understand, assess, and address their needs and concerns.
A wide range of customer support channels
We ensure customers have access to a number of support channels to obtain information about our products or find answers to any questions they may have about our business.
>80%
of customers satisfied with online support service
Our website (www.st.com) provides a wealth of information and insights into ST customer solutions, including product brochures and flyers, product datasheets, application solutions, and short videos on key products and how they can help in application designs. Customers can also purchase samples and tools online.
Online communities for specific product families or applications enable people to share knowledge and post questions to other members of the community.
Phone and online support so customers can contact us with their requests or concerns. More than 80% of our customers are satisfied with our online support service.
In-person and online seminars and training courses on our products, either directly hosted by ST or in partnership with third parties.
Regular newsletters to keep customers and partners up to date on new products and events, including seminars, conferences, webinars, and online courses.
Social media posts, YouTube videos, and blog posts.
Maintaining close relationships at all levels
Our dedicated cross-functional teams are responsible for managing day-to-day relationships with larger customers. These teams include representatives from Sales, Logistics, Technical Support, and Quality. Through their daily dialog with customers, the team develops a deeper understanding of the customer, their internal processes, and their preferences. The relationships they build with their customer counterparts foster a high level of trust and satisfaction. We also work to build positive relationships between ST executives and key customer executives, further strengthening trust and satisfaction at the highest levels.
Relationships with smaller customers are managed by the ST Distribution Partner Network. This comprises ST personnel and distribution partners from all regions of the globe. Network personnel regularly visit customers to assess opportunities, present our product portfolio, and support them on design-in activity.
Collecting customer feedback on our performance
We collect feedback on our performance during our interactions with customers. Feedback may be communicated informally during meetings or phone calls, or it may be provided formally via a scorecard. Each customer scorecard is closely reviewed so the various components of the score (such as technology, delivery, and quality) can be analyzed and communicated to the appropriate functions within ST, via our 'Vivavoce' program, for example. A summary of the customer scorecards is posted on an internal website and is visible to all organizations within ST. This visibility provides each organization with customer feedback on its performance and is a driver for continuous improvement.
FOCUS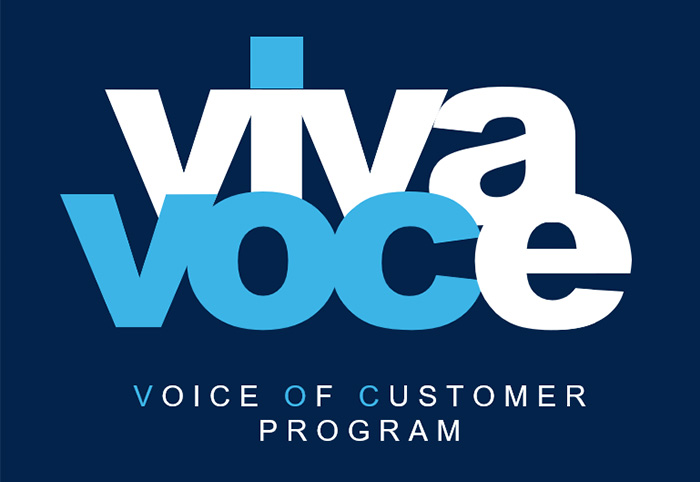 Listening to the voice of our customers
To amplify the voice of our customers in a way that can be understood by everyone in our business, we launched Vivavoce – a new program to communicate insights across all organizations, sites, and functions within ST.
Accessible via a digital portal, Vivavoce is structured into different sections for each target audience. Each section shows the latest information regarding customers, including customer satisfaction, any issues or complaints, and action plans. This data can be analyzed, queried, and displayed in different ways to suit the needs of the users, such as by customer, by region, and by ST organization, while fully respecting customer confidentiality requirements.
The aim is to create internal conversations and collaborations as part of our continual drive to identify improvement opportunities, share knowledge and enhance customer satisfaction.
Sustainability – a growing expectation
Our customers are increasingly interested in our sustainability practices, reflecting the growing awareness and concern around sustainability, not only among our customers but also across society as a whole. We have adopted a proactive and transparent approach to addressing our customers' sustainability expectations.
Audit results shared
with customers
We are members of the Responsible Business Alliance (RBA). All our manufacturing and major sites complete an annual self-assessment questionnaire on labor and human rights, safety, ethics and environmental topics, and our manufacturing sites are subject to RBA third-party audits (see Labor and Human Rights). We share the results of these questionnaires, audits and corrective actions through the RBA platform or via our online support.
We recognize that traceability and transparency on the environmental and social impacts of our products is important to our customers. This includes information on product compliance, material declaration, working conditions, environmental impact, and the sourcing of materials. Where relevant, we publish this information on our website www.st.com or provide it through online support.
| | | |
| --- | --- | --- |
| 2025 sustainability goal | Status | Comments |
| SG21: Further reduce defects by 20% per production unit by 2027 vs 2020. | | -14% |
(1) GEEM: CultureIQ Global Electronic Equipment/Instruments Manufacturing norm.