Responsible Mineral Sourcing
Maintaining our vigilance
As a producer of electronic components, we need to source a diverse array of minerals and metals used at different stages of production in both front-end and back-end manufacturing.
This exposes us to a number of risks – notably human rights violations and environmental impact in the supply chain. The multi-tier nature of the supply chain adds further complexity, as does its global scale, which may include areas affected by conflict. We therefore need to strictly monitor our supply chain to ensure responsible mineral sourcing and to remain vigilant about the associated risks.
We have developed a holistic approach to identify, manage, and monitor responsible mineral sourcing. Although we do not work directly with smelters, we are closely engaged with our suppliers. We conduct due diligence in our sub-tier supply chain to ensure we do not procure raw materials that are directly or indirectly associated with human rights violations and to minimize environmental impact.
Our policy statement is fully aligned with the OECD due diligence guidelines. It is available at www.st.com.
A long journey
Acting on conflict minerals
The term 'conflict minerals' refers to minerals (and the associated refined metals) that are mined, traded, controlled, supported or financed by illegal armed groups, causing serious human rights violations and environmental damage in the region of conflict, mainly in the Democratic Republic of the Congo (DRC) and neighboring countries. Tantalum, tin, tungsten, and gold, collectively known as the 3TGs, are all conflict minerals found in everyday consumer electronics such as smartphones and laptops.
We began taking action on conflict minerals in 2007. In 2011, we joined the Responsible Minerals Initiative (RMI), formerly CSFI(1), and started to implement a conflict minerals process focused on the DRC. In 2012, we released our first Conflict Minerals Reporting Template (CMRT). By 2017, after five years of diligent work with our supply chain, we achieved 100% conformance with the Responsible Mineral Assurance Process (RMAP) standard, meaning all our products were conflict-free.
In recent years, in line with OECD guidelines, we have expanded our focus on due diligence for minerals from conflict-affected regions to other high-risk areas.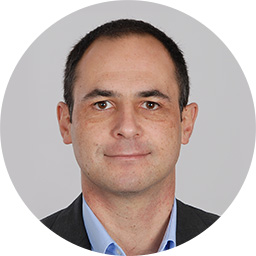 Laurent Orsati
Responsible Minerals Program Manager, Product Quality and Reliability group
Since joining the RMI in 2011, the challenges we face have continually evolved, starting from an initial focus on the Democratic Republic of Congo, to now addressing unregulated minerals like cobalt. We are actively working with the RMI to extend the due diligence process to cover more minerals. Customer expectations of product reporting are also rising. This is a very complex topic to manage for a company like ST with a large product portfolio using thousands of different materials. We are working closely with our supply chain to drive further synergies and greater process synchronization."
Extending to cobalt
Cobalt is an essential material found in our products and technologies. As an active participant in RMI, we extended our monitoring efforts to include the cobalt supply chain. Multiple reports have highlighted concerns over the social and environmental impacts of cobalt extraction, including child labor and unsafe working conditions in artisanal cobalt mining.
In 2016, our first step was to identify the cobalt smelters in our supply chain and survey our suppliers using an internal reporting template. At the time, there was no standard template for cobalt monitoring. Two years later, cobalt became part of our standard process, and we published our first Cobalt Reporting Template (CRT), issued by the RMI. At the end of 2021, we started using the Extended Minerals Reporting Template (EMRT) which is a combination of the CRT and Mica Reporting Template (MRT).
In contrast with 3TGs, the lack of existing regulations on cobalt makes the smelter mapping and certification process more challenging. In addition to our own direct influence, we are counting on RMI's common actions and new regulations to speed up progress in the future. As an RMI member, we are contributing to the working group preparing a reporting template to address more unregulated minerals.
Risk assessment and mitigation
An essential requirement for our suppliers is to use minerals originating from smelters that conform with the RMAP standard. Each new supplier is screened, and every new raw material used is systematically pre-assessed to determine whether it falls under the scope of our Responsible Minerals Sourcing program.
We are committed to removing all non-compliant smelters from our supply chain. Every year, suppliers complete a questionnaire on our requirements, enabling us to evaluate suppliers' maturity and their willingness to commit to due diligence. Additionally, suppliers are required to provide us with their updated CMRT. In case of changes in the supply chain, suppliers are expected to notify us within two weeks and provide a compliant reporting template within 90 days.
We ensure we remain vigilant by sharing any risks we identify with ST management every quarter.
We encourage any stakeholders concerned about non-compliance or risk of non-compliance to raise a grievance either on the ST Misconduct page or through the RMI Grievance portal.
2021 achievements
Due diligence results
In 2021, we declared 189 smelters from 137 suppliers and subcontractors in our 3TGs supply chain.
At the end of the year, we had 99% of conformant smelters validated through RMAP, compared to 100% in 2020. The 1% reduction is due to a smelter that was declared non-compliant by the RMI in June. Since then, we have removed this smelter from our list of 32 suppliers. However, due to the complex internal process of qualifying an alternate supplier, one of our subcontractors still uses this smelter. We estimate its complete removal from our supply chain in the first half of 2022.
Conflict minerals – suppliers/subcontractors and smelters

2017

2018

2019

2020

2021

Number of suppliers and subcontractors associated with at least one 3TG metal

126

128

124

124

137

3TG suppliers and subcontractors that have completed the RBA-RMI(1) due diligence survey (%)

100%

100%

100%

100%

100%

Number of smelters identified in ST's raw materials supply chain

143

182

167

168

163

Number of smelters identified in ST subcontractors' supply chain

191

251

253

238

183

Total number of smelters identified in ST supply chains

197

251

253

239

189

| | |
| --- | --- |
| (1) | Responsible Minerals Initiative. |
Downstream assessment program
In 2021, the EU regulation on due diligence came into force requiring importers to:
establish a due diligence process aligned with OECD guidance
publish a yearly report
pass a third-party audit to verify their due diligence
As an EU manufacturer, we published our yearly activity report in May 2021. We also passed a third-party audit organized by the RMI as part of the Downstream Assessment Program in November 2021. This program helped us confirm that our responsible sourcing practices are aligned with OECD due diligence guidance and validate information about our due diligence activities and practices. Participating in this program has been an opportunity to further strengthen our processes and demonstrate we are 100% aligned with expectations.
Transparent reporting
>400
requests regarding responsible mineral sourcing
Just as we monitor our suppliers for responsible sourcing practices, our customers monitor our own practices. In 2021, we recorded more than 400 customer requests about our management of responsible mineral sourcing, raised through our online support page.
In addition to our EU conflict minerals report, we also published our yearly report on our due diligence process, in accordance with the SEC(2).
Recycling and recovery
With emerging technologies and the fast-moving world we live in, there has been a considerable increase in demand for minerals. However, their supply is finite, and large-scale solutions must be found to accelerate the recovery and recycling of minerals that have already been extracted.
We have made efforts internally to facilitate the recovery and recycling of metals and minerals, but progress is low due to feasibility challenges. These efforts include implementing processes that help with metal recovery, such as palladium (see Waste).
However, no single company can solve this issue alone. For there to be a significant increase in recycling rates, there needs to be a concerted industry-wide response.
Contributing to the Sustainable Development Goals
Our commitments and programs as described above contribute to:
SDG target 8.7 – Take immediate and effective measures to eradicate forced labor, end modern slavery and human trafficking and secure the prohibition and elimination of the worst forms of child labor.
SDG target 8.8 – Protect labor rights and promote safe and secure working environments for all workers.
SDG target 17.16 – Enhance the global partnership for sustainable development, complemented by multi-stakeholder partnerships that mobilize and share knowledge, expertise, technology and financial resources, to support the achievement of the sustainable development goals in all countries, in particular developing countries.
(1) Conflict-Free Sourcing Initiative.
(2) Securities and Exchange Commission.