Water
We are committed to tackling the challenges of water scarcity and wastewater treatment across our operations.
A
list for
CDP water security
42%
of water recycled and reused
-12%
water consumption since 2016
Water is a limited natural resource that is essential to people, life, and business. Population growth and climate change make it increasingly important to protect this shared resource.
We implement solutions to reduce water extraction and consumption and work closely with local stakeholders, institutions and political representatives in the communities where we operate.
Tackling the numerous challenges of water supply has been part of our strategy since 1994 and becomes more important year after year.
Our comprehensive management approach includes water stress assessments, conservation programs, water efficiency, and wastewater treatment. l 3-3 I 303-1 I
Strengthening our efforts
We recognize our responsibility for water-related challenges wherever we operate. In 2022, we partnered with a consulting company to update our water policy and strategy. We conducted a series of internal workshops with teams throughout the organization to set our water ambition, targets and goals. We also consulted external stakeholders to collect and review feedback on our water strategy.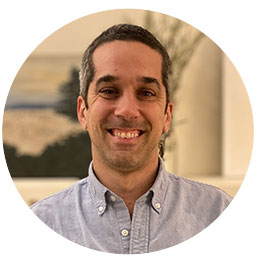 Paul Reig
Founder, Bluerisk
Bluerisk partnered with ST to enhance its water strategy in response to emerging water challenges for semiconductor producers. We worked with practitioners across ST, along with external stakeholders, to develop an overall ambition and set targets to help ST accelerate innovative solutions to protect water resources and deliver long-term value."
It is our ambition to increase the water resilience of our sites and implement mitigation strategies to minimize risks related to water availability and biodiversity. This process includes reviewing our energy supply to select the most water-efficient energy sources.
We aim to minimize any impact from our operations on local communities through careful management and committed partnerships; and create value by providing responsible products and technologies. Our long-term goal is to engage our external stakeholders to implement solutions that protect water resources and deliver long-term societal value, especially in water-stressed areas.
Recognized by CDP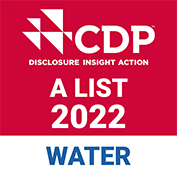 We have been participating in CDP's annual water security survey since 2004. Preparing our submission helps us identify areas for improvement and provides a platform for our customers to assess our water performance. In 2022, ST was officially recognized by CDP as a global leader in corporate transparency and action on water security. We were one of only 107 companies to make the Water Security A List out of nearly 15,000 organizations. This reflects our efforts across all our operations to reduce our water footprint and other related risks.
Assessing impact and water-related risks
Water withdrawal
A reliable water supply is essential to the semiconductor manufacturing process. All ST sites manage their water-related risks according to their needs and water availability. Each site monitors the volume of water it uses and complies with local permits. Only two of our manufacturing sites use groundwater for their operations.
In 2022, 13% of the water used throughout our operations came from groundwater sources, and 87% from municipal water supplies.
Addressing water-related risks
In 2021, we conducted a water assessment to evaluate our global water footprint. The aim was to identify areas of high water stress and the water-related risks of our operations, as well as assessing our impact on local communities. Using the lifecycle assessment approach, we evaluated our direct and indirect impacts. We also identified that most of our manufacturing sites are at medium risk for operational and external risks, water quality and scarcity, using the Water Risk Filter 5.0 methodology.
In 2022, we went one step further, asking our manufacturing sites to assess relevant risks and formalize water saving action plans. As a result, all sites were successful in defining remedial actions. These action plans are reviewed quarterly at both manufacturing and corporate level. Results are part of the sustainability scorecard that is shared with the Corporate Executive Committee quarterly.
Reducing our water usage
Save water
12%
reduction in water consumption since 2016
Manufacturing semiconductors requires a large volume of water. We strive to continuously improve water efficiency across our operations. In 2022, we reduced our water consumption per unit of production by 12% compared to 2016. Our 2025 goal is to improve our water efficiency by 20% vs 2016. To meet this target, we are working towards implementing our enhanced water strategy and action plans.
Water usage varies from site to site according to local conditions, such as raw water quality, treatment technologies and local strategies. Usage is split across four main areas:
ultrapure water production
cooling
heating, ventilation, and air conditioning
drinking water
Identifying and measuring water usage is the first step in assessing areas for improvement, such as technical upgrades or optimizing processes and tools. Our manufacturing sites are encouraged to identify and deploy a range of different initiatives to save water.
Focus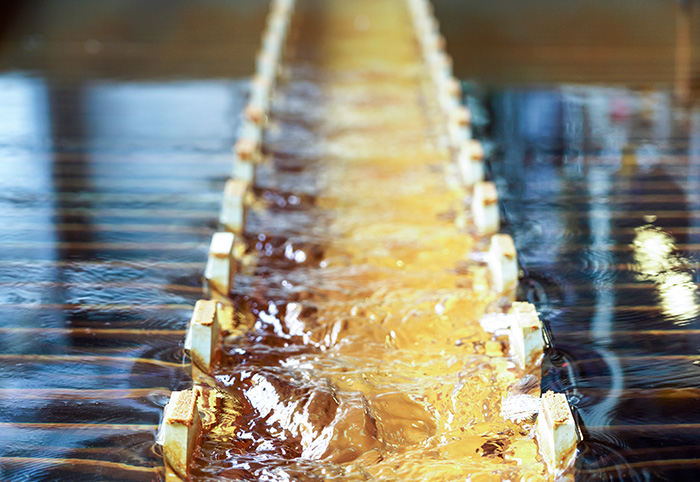 Advancing towards a sustainable water future
Process optimization in the semiconductor industry has led to an increase in water consumption across back-end operations. In 2022, our Calamba site (the Philippines), conducted a study to address water mass balance, reduce its water footprint and increase water recycling rates. The study was initiated due to the site's high water consumption levels. Detailed data collection and analysis identified a number of issues to be resolved, along with remedial solutions. As a result, a 3-year budget has been allocated to focus on reducing raw water consumption and increasing the site's recycling rate from 30% to 60%.
In line with this best practice, all our back-end sites have accelerated their water efficiency targets to align with Company policy. In 2023, they will work with a strategic partner to define a water roadmap, with the goal of reaching an overall water recycling rate of 60% by 2026.
In collaboration with a supplier, our Catania site (Italy) reduced its water consumption of 100,000m3/year by improving the management of the water inlet flow and reducing wastage. Combined with other improvements, the site decreased its water consumption by 2% in absolute terms and by 7% per unit of production compared to 2021.
Reuse and recycle
One of our main approaches to overall water conservation is to reuse and recycle. However, as the semiconductor production process relies on ultrapure water, it is not always possible to reuse processed water. Although water can be treated and recycled into ultrapure water, it is more often reused to cover facility needs, such as cooling towers, scrubbers, and thermal processing units.
42%
of water recycled and reused
In 2022, our water recycling rate reached 42%, a 2-point increase compared to 2021. Although this demonstrates progress, we know that further efforts are needed to reach our 2025 goal of 50%. We have identified the sites where we need to accelerate actions to achieve our goal.
Our Kirkop site (Malta) focused on improving the water recycling rate in 2022 through better segregation of wastewater, and optimization of the reverse osmosis process. Despite challenges due to the hot climate and the introduction of new chemical processes, the engineering team managed to raise the recycling rate to 45% in 2022 from 44% in 2021.
Similarly, in Morocco, where water is a particularly scarce resource, our Bouskoura site implemented several action plans to reduce its water consumption and improve the water recycling rate. In 2022, despite higher water demand due to an increase in production, the site succeeded in maintaining a recycling rate of 55%. This was largely due to the increased capacity of the wastewater treatment plant.
Treating wastewater
Wastewater from our manufacturing processes contains pollutants such as heavy metals and toxic solvents. It is our responsibility to ensure all used water is appropriately treated before discharging it back into the natural environment.
To mitigate any risk of pollution, our wastewater is treated on site or in municipal treatment plants before being discharged. Our manufacturing sites are continually improving their treatment of wastewater and the quality of water discharge, which is carefully controlled and monitored online.
Contributing to the Sustainable Development Goals
Our commitments and programs as described above contribute to:
SDG target 6.4 – Substantially increase water-use efficiency across all sectors and ensure sustainable withdrawals and supply of freshwater to address water scarcity.
SDG target 8.4 – Improve progressively, through 2030, global resource efficiency in consumption and production.
| | | |
| --- | --- | --- |
| 2025 sustainability goal | Status | Comments |
| SG13: Improve our water efficiency by 20% by 2025 vs 2016. | | -12% |
| | | |
| --- | --- | --- |
| Annual sustainability goal | Status | Comments |
| SG14: Recycle at least 50% of the water used each year. | | 42% |