ST process and packaging technologies
We innovate to create unique technologies and products that provide the best solutions to address challenges and provide opportunities for our customers.
The technology developments we make are guided by long-term market trends. These enable or enhance applications for our customers by turning state-of-the-art chip fabrication technologies into cutting-edge commercial products.
The manufacturing of an integrated circuit can be divided into two steps.
Wafer fabrication, known as front-end, entails extremely sophisticated process technologies to manufacture silicon or composite material chips.
Assembly and test, known as back-end, involves highly precise and automated packaging and die testing processes.
Our products are built using various fundamental semiconductor process technologies. Many of these are unique to ST and represent the culmination of significant investment and development efforts over decades. Each process is designed and refined to meet the needs of our customers' target applications. I 2-6 I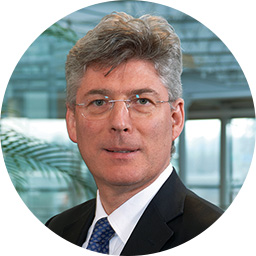 Orio Bellezza
President,
Technology, Manufacturing, Quality and Supply Chain
We are convinced that we can play a key role in helping to solve environmental and societal challenges. Our technology and product development teams are committed to innovating in fields that support greener and safer living environments. As part of this process, we are accelerating the transition towards clean and efficient energy management. We offer innovative power electronics solutions which enable vehicle electrification, support new energy sources and smart grids to improve people's lives and protect the planet wherever possible."
Smart power technology for greener solutions
Combining power technologies with embedded intelligence is a technical challenge and is vital to enable our customers across the globe to develop more efficient and compact power and energy management solutions. ST has deep expertise in this field, with over 25 years of R&D and multiple generations of products on the market. Below are some of our technologies that are widely used in automotive, industrial, personal electronics, and communications equipment, computer and peripherals applications.
BIPOLAR-CMOS-DMOS (BCD) is an important technology for power integrated circuits (ICs). We invented this revolutionary technology in the mid-1980s and have continually developed it ever since. We have created a family of silicon processes, each of which combines the strengths of three different process technologies onto a single chip.
VIPower technologies integrate diverse functionality in single devices. They help applications control high power and sensing and communicate operating status while providing device protection.
Our STi2GaN product family will allow designers to get the most out of gallium nitride (GaN) technology with a higher level of integration and performance. By combining the advantages of GaN technology with traditional semiconductor materials, a large variety of power applications will benefit in terms of size, performance, and cost.
We are building on our innovations in BCD and other wide-bandgap technologies to make design easier and bring more flexibility and performance to our customers.
High-power innovation
Power transistors are a critical component of every power system. We are constantly innovating to deliver greater efficiency and reliability in silicon and wide-bandgap materials in advanced packages.
Silicon carbide (SiC) exhibits intrinsic advantages over mainstream silicon, enabling higher energy efficiency in many sustainable applications. ST has been engaging in SiC R&D for over 25 years and has developed market leading SiC solutions, with full supply chain control.
GaN-based transistors offer unrivaled energy efficiency and power density in power conversion applications. ST's GaN technology portfolio targets a wide variety of applications, such as power supplies and adaptors as well as electric vehicles and renewable energy.
Our Trench Gate Field-Stop (TGFS) architecture ensures more balanced conduction and switching losses and greater robustness in insulated gate bipolar transistors (IGBTs). ST TGFS devices exhibit structural uniformity measured in fractions of micrometers and remain free of residues left from the various lithography, deposition, etching, metallization, and related phases.
Our world-leading super-junction (SJ) technology is the driving factor behind our highly successful range of MDmesh Power MOSFETs. This technology allows us to offer higher power densities for more compact customer solutions.
Micro-Electro-Mechanical Systems (MEMS)
Sensors and actuators based on MEMS technology are key to transforming the way the digital and analog worlds interact. ST develops leading-edge MEMS process technologies, packaging, and manufacturing capabilities to create industry-leading solutions for our customers.
We serve all market needs with industry-leading MEMS process technology, innovative product design, and in-depth application expertise.
Our Thick Epitaxial Layer for Micro-gyroscopes and Accelerometers (ThELMA) process enables the integration of accelerometer and gyroscope mechanical elements in a single chip.
Other specialized processes allow the creation of MEMS microphones and pressure sensors.
MEMS actuator technologies such as thermal, electrostatic, electromagnetic, and piezoelectric enable applications such as thermal printheads, laser-based scanning micromirrors, and miniature sound systems.
Digital and mixed-signal technologies for tomorrow's applications
Advances in digital and mixed-signal technologies enable smaller systems without compromising performance. Constant innovation in our radio frequency (RF), analog, mixed signal, and digital technologies are helping our customers meet their current and future power and integration requirements.
Fully Depleted Silicon-On-Insulator (FD-SOI) delivers outstanding low-power performance and high reliability for cost-effective RF/mmW, digital and mixed-signal applications.
Our advanced embedded Non-Volatile Memory (eNVM) CMOS processes allow the creation of microcontrollers with embedded memory within a single chip.
Our embedded Phase Change Memory (ePCM) offers substantially better density and robustness over flash memory and other embedded memories.
Our BiCMOS technology combines the strengths of two different process technologies into a single chip and allows the development of high-performance RF ICs in a compact and power-efficient design.
Radio Frequency Silicon-On-Insulator (RF-SOI): our solutions enable the design of a full range of advanced RF Front-End Modules (FEMs).
Our imaging technology portfolio of proprietary technologies enables specialized and differentiated imaging solutions.
Semiconductor packaging
Innovation in packaging is an essential part of the semiconductor industry. Our unique combination of expertise in process technology development, product design, packaging, and manufacturing enables us to offer our customers the solutions they need for the wide variety of applications we serve. We are constantly innovating to create smaller and more highly integrated chips that increase performance and enhance reliability, while delivering more affordable solutions to the market.
ST's in-house packaging R&D activities allow us to optimize packaging technology to adapt to process and product design requirements. We maximize the technical interactions across our product design, front-end and back-end manufacturing teams to jointly evaluate new process technologies or features and packaging materials.
Some of the areas in which ST is innovating in packaging include:
power System-in-Package (SiP) integrating multiple dies into a single package for smart power solutions based on GaN, BCD, and ViPower
silicon carbide power modules for car electrification using innovative design, material, and processes to maximize power density
power discrete packaging with direct bond copper substrate on the top side of the package to improve thermal coupling with heatsinks
packages for harsh environments, such as those encountered in automotive and industrial applications
galvanic isolation built into the chip package for factory automation applications
high-reliability and low-cost high-pin-count packages for automotive MCUs
Wafer Level Chip Scale Packaging (WLCSP) for highly size-constrained devices, such as smartphones and wearables
advanced miniaturization of packages embedding sensors, such as our Time-of-Flight and MEMS devices
antenna-in-package integration for millimeter wave RF devices (5G and 60 GHz)
3D packaging involving stacking multiple dies on top of each other and connecting them using through-silicon vias (TSVs) or other advanced interconnects
radiation hardened packages for aerospace applications
Learn more about our unique set of innovative and differentiated technologies on www.st.com/technology.