Foreword by our President and CEO
We believe technology plays an important role in helping to solve environmental, social, and economic challenges. ST develops technologies and products that are key enablers for transforming our economies through digitalization, smarter mobility, and decarbonization. Our business strategy reflects these long-term trends and paves the way to sustainable and profitable growth, enabling us to generate long-term value for all stakeholders.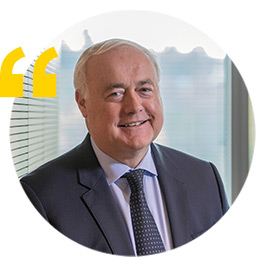 2022 was a year marked once again by strong demand in the automotive and industrial sectors, still impacted by supply chain challenges due to continuing shortages and capacity constraints. In the second half, we started to see a softening in the personal electronics and computer peripherals market. ST is an integrated device manufacturer: our in-house manufacturing is complemented by outsourcing through a network of foundries and Outsourcing Semiconductor Assembly and Test (OSAT) partners. We believe that mastering the full semiconductor value chain, from chip design to wafer fabrication, and assembly and testing, allows us to provide innovative and sustainable solutions to our customers. It also means we can better control the impact of our manufacturing activities on resources and local communities, while building a resilient supply chain and addressing our operational footprint.
In 2022, we continued to transform our manufacturing base, with a significant expansion of our 300mm capacity and a strong focus on wide-bandgap semiconductors. In addition, we put greater emphasis on cooperative R&D with our global network of academic and private partners. We again improved our social and environmental footprint throughout the product lifecycle, with 77% of new products identified as responsible.
In December 2020, we committed to becoming carbon neutral by 2027. To achieve this ambitious target, we have built a comprehensive program looking at all aspects of our business and operations. We are making substantial progress. In 2022, our global sourcing of electricity from renewable energy grew to 62%, from 51% in 2021. We have reduced our greenhouse gas emissions (scopes 1 and 2) by 40% in absolute terms compared to 2018 (up from 34% in 2021). We achieved this despite the challenges in the global energy market and we remain focused on maintaining these improvements as we grow our manufacturing footprint.
Finally, the strategic value of, and interest in, our industry has never been higher. With this comes stronger competition for talent. I am proud to report that although already high, our employee engagement is still growing. Over 19,000 employees have been trained on the new leadership model we have designed to support our transformation journey to meet the challenges of the future. This includes actions and training to support a more diverse and inclusive culture. Sustainability performance is now part of the incentive program for over 21,000 employees. In parallel, we continue to enhance our awareness, education, and training initiatives around STEM, targeting future young professionals in our wider global networks. This is vital not only for the future of ST, but for the future of our industry.
Our determined progress across diverse areas, as detailed in this report, was recognized again in 2022, including our presence in the Dow Jones Sustainability World and Europe indices, as well as in other ESG rankings and international certifications. This external recognition is an important validation of our actions and our transparency. It helps to confirm our approach and inspires us with the confidence to continue to accelerate sustainability together with our customers, partners, and employees worldwide.
Jean-Marc Chery
President and CEO
l 2-22 l