Sustainable financial performance
We create profitable growth, managing risks and increasing long-term value for all stakeholders.
26.4%
net revenue increase
US$3.96
billion net income
Our net revenues increased 26.4% to US$16.13 billion in 2022, driven by strong demand in Automotive and Industrial, and our engaged customer programs. All three of our product groups contributed to this growth.
Profitability improved year-on-year: gross margin was 47.3%, up from 41.7%; operating margin was 27.5%, up from 19.0%; and net income was US$3.96 billion, almost doubling from US$2.0 billion.
We generated strong net cash from operating activities. We invested US$3.52 billion in capital expenditure (CAPEX) and delivered free cash flow of US$1.59 billion. Our net financial position increased to US$1.8 billion on December 31, 2022, from US$977 million one year ago.
In 2022, we saw unprecedented demand across all geographies in Automotive, driven by increasing semiconductor demand, structural transformation, and inventory replenishment. We continued to execute our strategy for vehicle electrification in our silicon carbide business. In vehicle digitalization, we had a range of design wins with our microcontrollers and power solutions for new zonal car architectures. In automotive sensors, we continued to increase the scale of our business in inertial sensors, growing by over 40% year-on-year.
US$16.13 billion
revenues
In Industrial, demand was very strong throughout the year, especially in power and energy, factory automation and robotics, and in industrial Infrastructure. In power and energy management applications, such as EV charging stations, photovoltaic systems and industrial power supplies, we had many important design wins with our power discrete portfolio of both silicon and wide-bandgap-based devices, and we further extended our product offer during the year. We grew our business for sensors for industrial applications, with revenue growth of around 50% year on year, with customer design wins in many areas, such as equipment condition monitoring, asset tracking, and healthcare.
In Personal Electronics, we had many design wins in flagship smartphones with our motion and environmental sensors, Time-of-Flight ranging sensors, wireless charging products, touch display controllers, and secure solutions. We also leveraged our broad portfolio to address high-volume personal electronics applications, such as smart watches, headsets and other wearables, as well as gaming accessories from leading players in each area.
In Communications Equipment, we progressed well with engaged customer programs for selected applications in cellular and satellite communication infrastructure and received new awards based on our proprietary technologies. I 2-6 I 3-3 l
Full details of our financial results are available in our annual reports (Form 20-F and IFRS), which can be found on our website (see investors.st.com).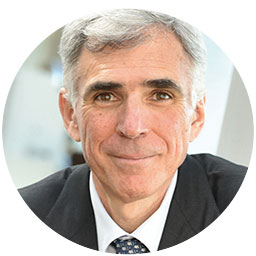 Lorenzo Grandi
President, Finance, Purchasing, ERM & Resilience,
Chief Financial Officer
In 2022, ST increased revenue and profitability quarter-on-quarter and posted a record year with revenue and net income growth of 26.4% and 66.4%, respectively, compared to the previous year. These results confirm the strength of our market strategy and our product portfolio, the resilience of our Integrated Device Manufacturer model and the commitment of our team as we navigated the challenges our industry faced during the year. Our focus on operational excellence and on our value proposition for all stakeholders – sustainable and profitable growth, providing differentiating enablers to customers, and a strong commitment to sustainability – positions us well on the path to achieve further improvements in both revenue and profitability."
Manufacturing
We continued transforming our manufacturing base throughout 2022 to enable our future growth and drive enhanced profitability, with a significant expansion of our 300mm capacity and a strong focus on wide-bandgap semiconductors.
In silicon carbide, we plan to increase front-end capacity tenfold compared to 2017 and have 40% of our substrate needs internally sourced by 2024. We are building an integrated silicon carbide substrate manufacturing facility in Catania (Italy) as an important step in our silicon carbide vertical integration strategy. Volume production is expected to start in the second half of 2023.
Investments driving
future growth
In addition, we further expanded our 300mm capacity in Crolles (France). We also signed a memorandum of understanding with GlobalFoundries to create a new 300mm semiconductor manufacturing facility adjacent to our existing facility in Crolles.
At our Agrate site (Italy), the first industrialization line and qualification of engineering samples was completed in 2022, and we are now ramping our new 300mm wafer fab.
All these initiatives will be aligned with our sustainability strategy and our sustainable manufacturing commitment in terms of energy consumption and greenhouse gas emissions, air, and water quality.
EU Taxonomy
On July 12, 2020, EU Regulation 2020/852 of the European Parliament and of the Council of June 18, 2020 (EU Taxonomy Regulation) entered into force. The EU Taxonomy Regulation establishes the basis for a classification system to determine which economic activities can be considered environmentally sustainable. It is part of the EU's efforts to achieve the objectives of the European 'green deal', Europe's strategy towards climate neutrality in 2050. The EU taxonomy regulation is designed as a transparency tool to help companies and investors make sustainable investment decisions, with the overall purpose to steer financing towards more sustainable economic activities. Under the EU taxonomy regulation, we are required to disclose information on how and to what extent our activities qualify as environmentally sustainable.
The EU Taxonomy Regulation includes additional reporting obligations for the financial year 2022. As a non-financial undertaking, we have to disclose information on our eligible economic activities (taxonomy-eligible) and our aligned activities (taxonomy-aligned). For financial year 2022 in relation to climate change mitigation and climate change adaptation, we have included disclosure of: (i) taxonomy-eligible and taxonomy-aligned, (ii) taxonomy-eligible and taxonomy-not aligned, and (iii) taxonomy non-eligible economic activities within our turnover, capital expenditure and operating expenditure, see EU Taxonomy.
Extra-financial performance
Each year, socially responsible investment rating agencies, analysts and investors evaluate our corporate behavior and performance based on a wide range of environmental, social and governance (ESG) topics.
In 2022, we maintained a strong presence in the major sustainability indices, including Dow Jones Sustainability Index World and Europe, FTSE4Good, MSCI (score AAA), Solactive Global and Europe CSR index, EuroNext VIGEO Europe 120, Eurozone 120 and Benelux 120, CAC 40 ESG, MIB ESG, ISS ESG Corporate Rating and Vérité40.
Furthermore, we have been included in the Bloomberg Gender Equality Index since 2018.
We received an A score for CDP water security, which is in the leadership band. This is higher than the Europe regional average of B, and higher than the electrical and electronic equipment sector average of B-. We received a B for CDP climate change, which is in the management band. This is the same as the Europe regional average of B, and higher than the electrical and electronic equipment sector average of C.
These achievements acknowledge our longstanding commitment to conducting our business responsibly, and recognize our performance in many areas, ranging from business ethics, innovation, and quality to environment and labor practices. Participating in these evaluations provides an opportunity to assess our performance within a wider context, benchmark ourselves against our peers, measure our progress, and identify areas for further improvement.