Customer satisfaction
We have adopted a proactive approach to addressing our customers' expectations, helping us build strong relationships.
>83%
customers satisfied with online support
IATF
16949 certified since 2018
RBA
audit results shared with customers
Building strong and trusting relationships with our customers, considering their needs, and serving them effectively, is essential for our business. This includes the range, performance, quality, and reliability of our products, as well as our approach to the environment, health and safety, and social responsibility.
Among the most important factors influencing customer satisfaction at ST are sustainability, product quality, and continuous dialog. I 3-3 I
Unlocking value with sustainability
Sustainability is an integral part of who we are. For nearly 30 years, we have prioritized sustainable practices, promoting transparency and accountability across our operations. With this vision, we create technologies that enable our customers to boost sustainability and seize opportunities. We believe this proactive approach creates value not only for our customers, but also for society at large.
Audit results shared
with customers
We have adopted a proactive approach to addressing our customers' sustainability expectations. We have been a member of the Responsible Business Alliance (RBA) since 2005. All our manufacturing locations and major sites complete an annual self-assessment questionnaire on labor and human rights, safety, ethics, and environmental topics. In addition, our largest manufacturing sites are subject to RBA third-party audits (see Labor and human rights). We share the results of these questionnaires, audits, and corrective actions with our customers through the RBA platform or via our online support.
Sustainability is a collective responsibility. We prioritize traceability and openly communicate the environmental and social impacts of our products to our customers. This includes information on product compliance, material declaration, working conditions, environmental impact, and the sourcing of materials. Where relevant, we publish this information on our website at www.st.com or provide it through online support.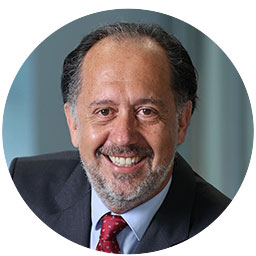 Jérome Roux
President, Sales and Marketing
At ST, we strive to create long-term value for our customers and ensure the highest level of customer satisfaction. We believe in building trust with our customers through strong partnerships, high performance products and technologies, supported by our comprehensive commitment to sustainability."
Customer satisfaction through quality
We are committed to delivering the highest-quality products and services that meet or exceed customer expectations. We are constantly looking for ways to improve and innovate in quality. This focus on quality helps us build strong, trusting relationships with our customers. By delivering the highest quality products and services, we aim to ensure our customers are satisfied with their experience with ST. Our quality policy is available at www.st.com.
Our approach to quality
Our quality strategy sets out how we can be our customers' most valued and trusted partner by focusing on excellent quality, reliability, and responsiveness. Our company-wide quality program, structure, and working model focus on meeting the needs of our global customers, bringing all our organizations and sites together to work as one unified team.
Our strategy is supported by our quality excellence culture, which we see as a competitive advantage and a differentiating factor for our Company and the products and solutions we provide. It is driven by our principles of strength, teamwork, resilience, innovation, value, and expertise.
This global approach has contributed to the improvement in our quality KPIs and customer perception. Our people, programs, and processes have helped us improve our quality performance and increase overall customer satisfaction and trust.
Moving forward, we will continue to focus on quality prevention measures through R&D and new product development, investing in leadership and expertise, and digitally transforming our quality processes to improve prediction, prevention, and detection. By continually improving our quality processes and investing in our people, we believe we can better serve our customers and drive customer satisfaction.
Management systems
Our quality management system is the foundation of our quality approach. We have been certified to internationally recognized quality standards, such as ISO TS 16949, IATF 16949:2016, and ISO 9001:2015, which demonstrate our strong commitment to quality governance and compliance. Our company-wide certification has been renewed every 3 years since 2003, and ST has been certified IATF 16949:2016 and ISO 9001:2015 since 2018.
Quality performance
We achieved significant further improvement in our overall quality performance in 2022, including improved customer scorecards and quality KPIs. This demonstrates the effectiveness of our efforts and commitment towards continuous improvement.
Quality

2018

2019

2020

2021

2022

Customer incidents

79

84

66

57

50

Cycle time to process customer incidents

88

98

102

93

84
A continuous customer dialog
We maintain a continuous, wide-ranging dialog with customers at all levels, to understand, assess, and address their needs and concerns.
FOCUS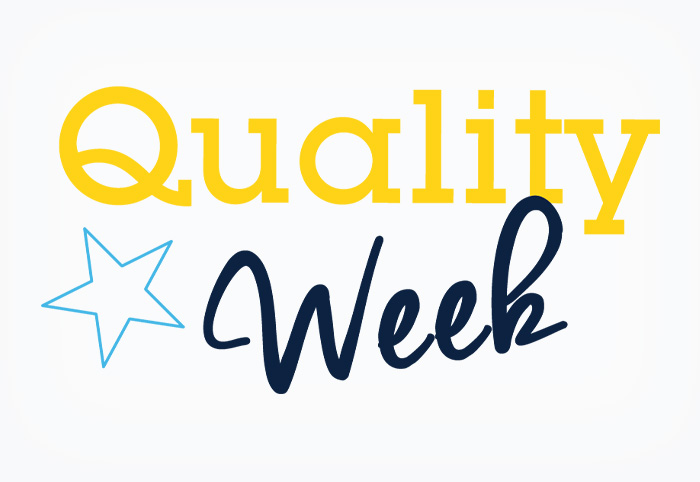 Quality week: our annual event to strengthen customer satisfaction
We hosted our sixth annual quality week in 2022. The event focused not only on building and strengthening customer satisfaction, but also celebrating it. ST employees from across the globe had the opportunity to attend both live and virtual events. These included interviews with key customers and interactions with quality leaders and ST executives from various groups and regions.
These activities gave us the opportunity to better understand how customers perceive ST and what they expect going forward. We gained further insights into the impact of quality in our value chain. Leaders were also able to share further information on Envision Quality 2025, our vision for the next stage of our quality journey.
During the week, sites also organized activities and exchanges on best practices to complement corporate events.
The week was hugely successful in engaging employees across the organization in the constant pursuit of excellence.
Multiple channels for seamless customer support
We offer our customers various channels to obtain information about our products or find answers to any questions they may have about our business.
Our website (www.st.com) provides a wealth of information and insights into ST customer solutions, including product brochures and flyers, product datasheets, application solutions, and short videos on key products and how they can help in application designs. Customers can also purchase samples and tools online.
Online communities for specific product families or applications enable people to share knowledge and post questions to other members of the community.
83%
of customers satisfied with online support service
Phone and online support enable customer queries. We regularly review customer feedback and use it to improve our customer support processes. In 2022, more than 83% of our users were satisfied with our online support service.
In-person and online seminars and training courses on our products, either directly hosted by ST or in partnership with third parties develop our customers' skills.
Regular newsletters keep customers and partners up to date on new products and events, including seminars, conferences, webinars, and online courses.
Social media channels, YouTube videos, and blog postings reinforce communication and awareness.
Maintaining close relationships at all levels
Our dedicated cross-functional teams are responsible for managing day-to-day relationships with larger customers. These teams include representatives from Sales, Logistics, Technical Support, and Quality. Through their daily dialog with customers, the teams develop a deeper understanding of the customer, their internal processes, and their preferences. The relationships they build foster a high level of trust and satisfaction. We also work to build close relationships between ST executives and key customer executives, further strengthening trust and satisfaction at the highest levels.
Relationships with smaller customers are managed by the ST distribution partner network. This comprises ST personnel and distribution partners from across the globe. Network personnel regularly visit customers to assess opportunities, present our product portfolio, and support them in their product design and development.
Collecting customer feedback on our performance
We collect feedback on our performance during our interactions with customers. Feedback may be communicated informally during meetings or phone calls, or it may be provided formally via a scorecard. Each customer scorecard is closely reviewed so the various components of the performance evaluation (such as technology, delivery, sustainability, and quality) can be analyzed and communicated to the appropriate functions within ST.
We make these scorecards and customer feedback available via our 'Vivavoce' internal portal. A summary of the customer scorecard is posted on our internal website, visible to all organizations within ST. This visibility provides each organization with customer feedback on its performance and is a driver for continuous improvement.
| | | |
| --- | --- | --- |
| 2027 sustainability goal | Status | Comments |
| SG21: Further reduce defects by 20% per production unit by 2027 (vs 2020). | | -17% |