Sustainable Technology
Sustainable Technology
Our Ambition
Design and manufacture products that have the greatest positive impact on the planet and society.
2025 GOAL
x3
% revenues generated by responsible products*
* vs 2016
2020x1.8
At ST, we are convinced that technology plays a key role in helping to solve environmental and social challenges. I 103-1 I
Sustainable Technology, our product stewardship program initiated in 2011, is about being responsible and managing our impact throughout the product lifecycle, from raw material extraction to end of life. It is also about identifying and promoting innovative products that provide society with environmental and social benefits. At the end of 2020, we released a video to illustrate the program. I 103-2 I
More and more responsible products
The Sustainable Technology program enables us to classify our products into four categories of 'responsible products' that provide environmental and social benefits.
63%
of new ST products are responsible products
In 2020, 63% of new products were classified as responsible products, a one-point increase compared to 2019.
In line with our 2025 goal, we estimate that the revenues generated from our responsible products represented 18.5% of ST's total revenues in 2020. I 103-3 I
Our internal STAR classification system combines responsibility and innovation. It shows that ST products are particularly strong in terms of environmental innovation, thanks to the very significant gains in the energy performance of our devices in their end application.
STAR classification for new products in 2020 (%)

I 417-1 I

Social products(1)

Environmental products(2)

★ Incremental improvement to existing offer

78

48

★★ Significant improvement to existing offer

16

28

★★★ New or dramatic improvement to existing offer

6

24

| | |
| --- | --- |
| (1) | Provides new social solutions that improve end-user quality of life (education, medical, health, safety, security of personal information or social solution for developing countries). |
| (2) | Power-efficient or low-carbon products (resulting from eco-design assessment) or products included in end-user applications that contribute to saving energy or resources, environmental preservation (water, chemicals, emissions) or generating renewable energy. |
Responsible design and manufacturing
Raw materials
Our responsibility begins with the raw materials we use, which are sourced in line with the latest environmental and social guidelines (see Responsible Supply Chain).
Eco-design to reduce environmental footprint
The starting point of our eco-design activity is based on the lifecycle assessment (LCA) methodology developed by ST in accordance with ISO standards 14040 and 14044. Eco-design assessment takes into consideration the environmental impact of the device during its whole lifecycle. A product management system tracks key indicators to encourage our product development teams to implement green designs wherever possible, thus minimizing the impact of our products on the environment.
In recent years, we have also invested in new silicon technologies that enable the industry to switch to greener manufacturing and greener products without compromising innovation (see Focus).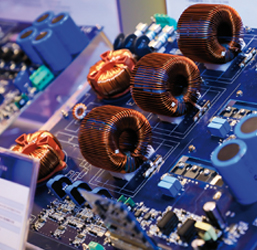 Focus
Our technologies offer responsible, innovative solutions
ST is accelerating society's transition to clean, energy-efficient systems through investments in wide bandgap technologies such as Silicon Carbide (SiC) and Gallium Nitride (GaN). SiC and GaN products can outperform conventional semiconductor devices in developing new equipment and infrastructure to address today's decarbonization priorities.
The benefits of wide bandgap technologies include:
improved energy efficiency
minimum application size and weight
extended life span
reduced cost of ownership
Efficiency and reduced impact are essential to enjoy a more sustainable world while maintaining the quality of our daily life.
SiC products improve performance in high-power applications, such as traction inverters, DC-DC converters, motor control for electric vehicles and motor drives, energy conversion and energy storage for industrial applications.
GaN products improve performance in high-frequency applications, such as on-board chargers, LiDAR and 48V hybrid solutions for electrified vehicles, and power supplies for personal electronics, such as laptops and smartphones, as well as industrial devices such as home appliances.
Manufacturing
We are engaged in ensuring our products are manufactured in accordance with environmental, social and ethical standards (see Health and Safety, Labor and Human Rights , and Our approach to the environment).
96%
of our products exceed RoHS directives
Complying with legislation and customer requirements on Environment, Health and Safety is also fundamental. We are therefore committed to ensuring our products meet or exceed applicable environmental requirements such as REACH(1), RoHS(2) and HSPM(3) (see Chemicals). This also helps us to better monitor substances used in our products, which in turn facilitates end of life and recycling when our devices are disposed of.
Applications providing a positive contribution
We classify as responsible any end application that provides society with environmental and social benefits.
Human-welfare applications
ST devices helping in the fight against
COVID-19
The COVID-19 pandemic highlighted the importance of innovation and technology. Our broad product portfolio contributes to the fight against the virus by being embedded in applications such as mask production, testing solutions, respirators and ventilators, access control, social distance tracking, and patient monitoring systems.
We maintain strong relationships with medical companies and participate in advanced R&D projects (see quote) to develop innovative healthcare technology.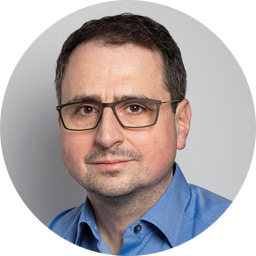 Armand Castillejo
Collaborative R&D Program Manager, MDG Grenoble (France)
It is essential to provide reliable and secure medical solutions that support hospitals by ensuring continuity of care for people at home. Since 2017, I have been leading the European SERENE-IoT(4) project with the objective of developing high-quality individual connected medical devices. ST's STM32 wireless microcontrollers and STSAFE secure solutions are being used in devices that monitor patients remotely. These devices are being clinically tested at the Grenoble Alpes Hospitals in France."
Planet-friendly applications
Our semiconductor solutions help our customers deploy smart, environmentally friendly applications. Some examples of responsible applications we contribute to are car electrification, air pollution control and reduction, energy consumption monitoring, improving efficiency of energy intensive equipment, power-efficient solutions for personal electronics, and converters for solar panels and wind turbines.
In 2020, we initiated a partnership with Schneider Electric to develop joint products, technologies, and solutions to improve energy efficiency and support digital transformation in buildings, datacenters, industrial applications, and infrastructure (see ST products and solutions).
Sustainable Technology label – a unique offer
Our Sustainable Technology label is used to designate devices that have followed an eco-design approach to reduce their ecological footprint, comply with environmental and social legislations, and deliver environmental or social benefits. The label is applied to the most innovative responsible products. By the end of 2020, more than 250 of our products carried the Sustainable Technology label (a full list is available on www.st.com/responsible-products).
(1) REACH: Registration, Evaluation, Authorization and Restriction of Chemicals.
(2) RoHS: Restriction of Hazardous Substances.
(3) HSPM: Hazardous Substance Process Management.
(4) SERENE-IoT (Secured & Energy Efficient Healthcare Solutions using IoT technologies) is a project from PENTA, the EUREKA cluster for Application and Technology Research in Europe on Nanoelectronics.